The Pursuit of Perfection
The bel étage of fine independent watchmaking.
Many years before the launch of his eponymous brand in 2001, British watchmaker Roger W. Smith embarked on a lifelong pursuit of horological excellence. Precociously talented with all things mechanical, Roger left school at 16 to study at the Manchester School of Horology. After a pivotal encounter with master watchmaker Dr. George Daniels, Roger realised his true calling was to handcraft a watch in its entirety. By the age of nineteen he had completed his first working pocket watch, but it would take a further five solid years of solo endeavour and horological discovery before Roger's second pocket watch met the exacting standards of George Daniels, sufficient to declare his young protégé "A watchmaker".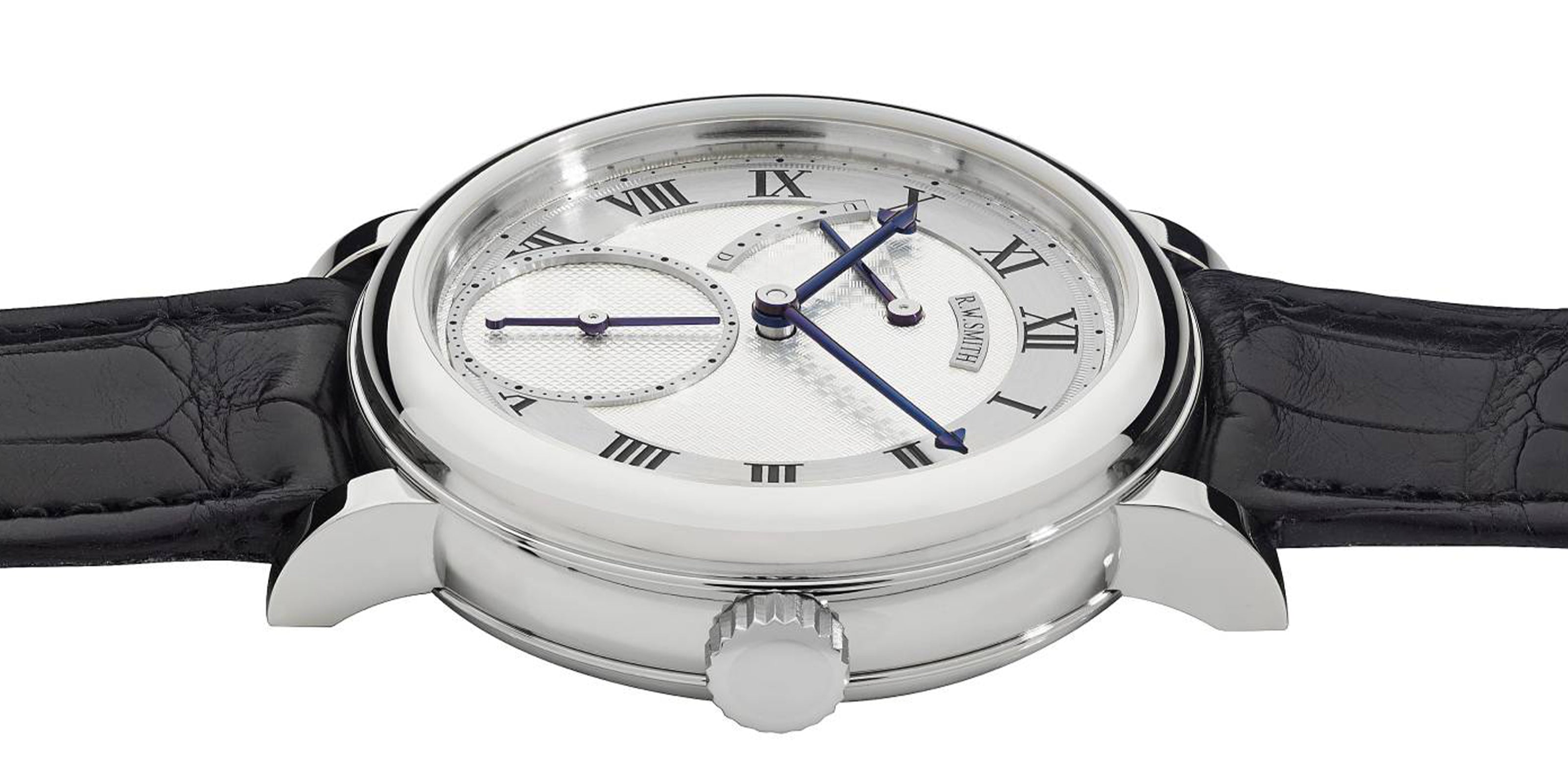 Since that time, Roger has constantly pushed the boundaries of what is possible in mechanical watchmaking, advancing the Daniels co-axial escapement with his own single-wheel evolution to create what is now the world's most advanced escapement. By retaining his core ethos of creating watches that are par excellence, and with just 12 pieces made each year, Roger W Smith's unique series of watches exemplifies the carefully curated approach of Perpétuel. Roger's final collaboration with George Daniels was a series to commemorate the 35th anniversary of the invention of the co-axial escapement. The resulting 'Daniels Anniversary' timepieces sport the apotheosis of mechanical excellence with a quintessential British style, which brings a unique flair to our collection of acquirable pieces; The frosted plates and hand engraved silver and gold dials are sure to be received with enormous admiration by Perpétuel's members and collectors.