The fascination of the mechanics continues
LANG 1943 is a contemporary watch brand that takes its creative inspiration from one of horology's most influential watchmakers: Gerd-Rüdiger Lang.
In 2022, experienced watch industry entrepreneur Georg Bartkowiak created LANG 1943 as an homage to his friend and mentor Lang who put his considerable expertise and experience to good use in his role as brand consultant for design and technology. Lang passed away in March 2023 aged 80, but with LANG 1943 – coincidentally the year of his birth – Lang's astonishing watchmaking legacy lives on in style.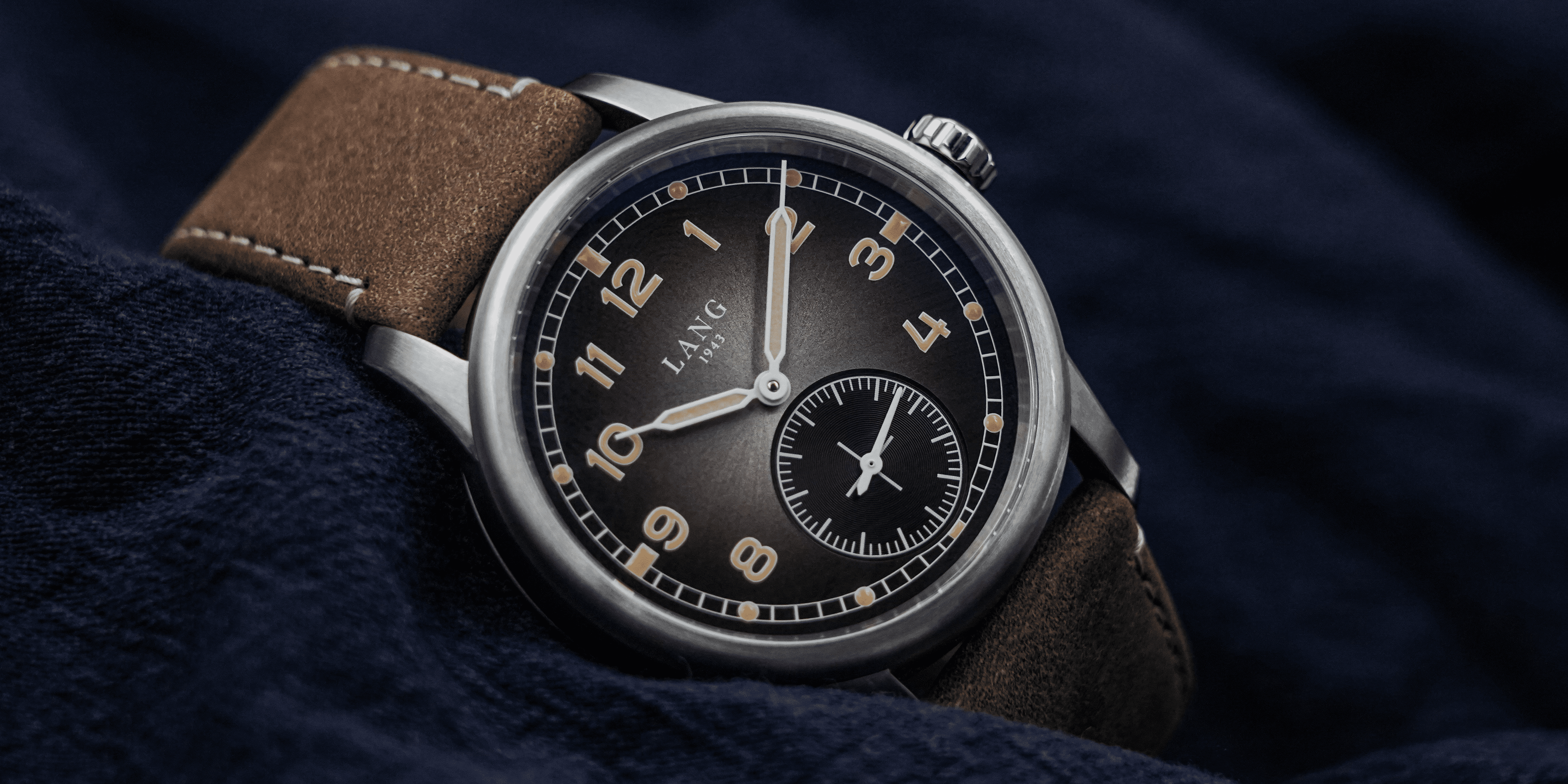 Made in Switzerland, LANG 1943's debut release is Field Watch Edition One – a beautifully nostalgic, mechanical 39mm piece that is powered by the hand-wound L43.1 Calibre. Measuring 29mm in diameter and just 3.2mm thick, the calibre is a vintage Marvin 700 movement from the 1960s. In the 1990s, Lang had the great foresight to acquire the entire remaining stock of vintage Marvin movements and carefully preserve them.