True Creations
The interplay of talent, creativity, and the universe through a scientific driven approach.
With an engineering outlook, Rémi Maillat is able to materialise mathematical calculations into faultless timepieces of the highest quality. His debut creation Everywhere came in 2017, a limited edition timepiece that mechanically, can observe sunrise and sunset times, anywhere on earth. Universal Sunrise Sunset calibers equip the watch whose dial transposes to the wrist a fascinating astronomical phenomenon: the movement of the sun across the sky, wherever the wearer of the watch may be. Not only a master of the technical complexities that are involved with Haute Horlogerie, Rémi also takes great pride in working towards and realising the aspirations of each and every discerning client. By doing so, he created in 2018 the Horizon, a custom piece entirely personalised. This unique interpretation drew the attention of the watchmaking world, and received the "Best Watchmaking Innovation of the Year" award at 2018 Grand Prix d'Horlogerie de Genève.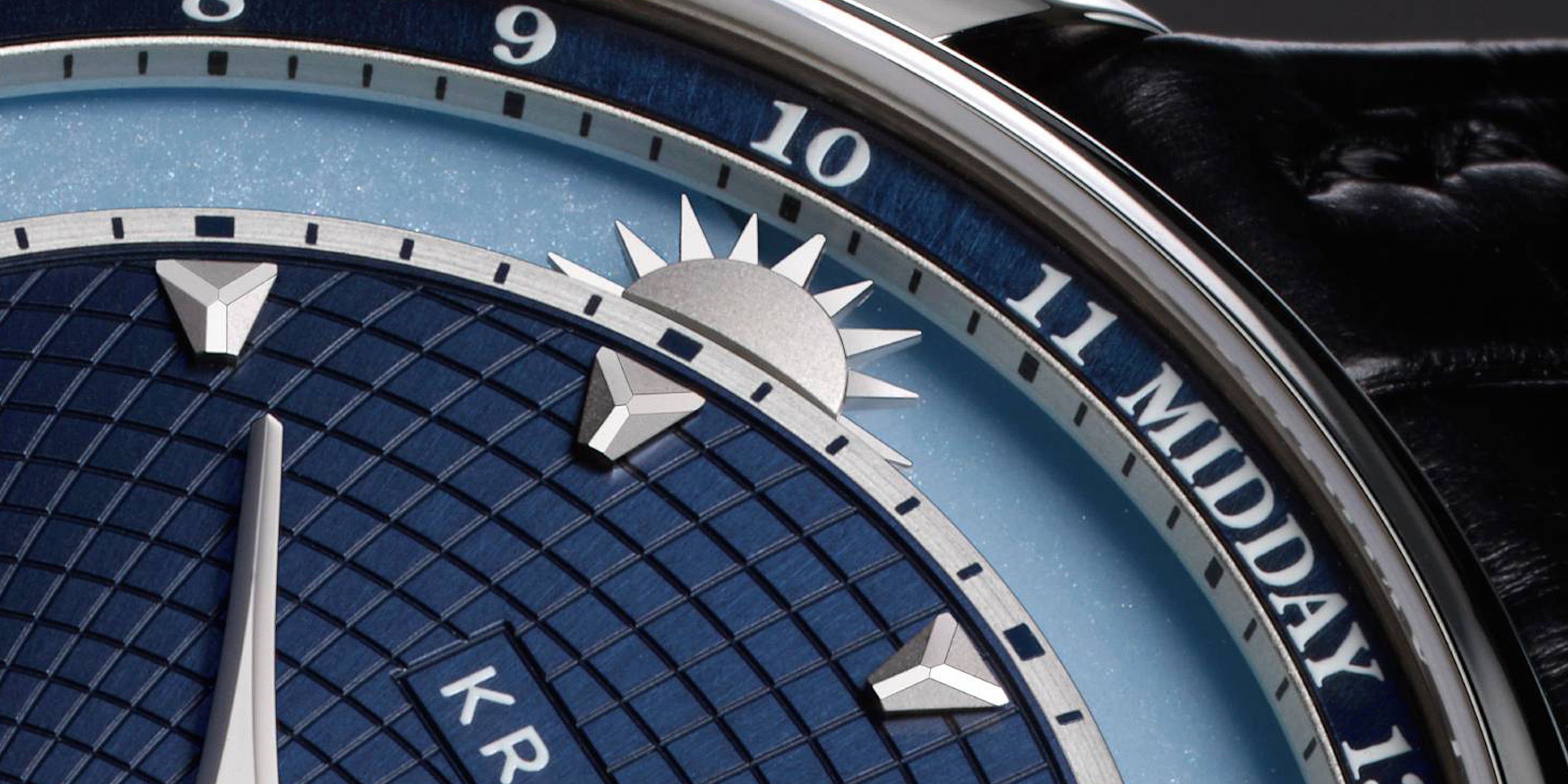 Rémi Maillat's newest opus is faithful to the concept of singular measurement of time. As an evolution of Krayon's staple creation Everywhere, Anywhere indicates the length of day and the time at which the sun rises and sets. Anywhere is a personalised ephemeris, a marvellous synthesis of mathematics, aesthetics and watchmaking artistry, with a truly philosophical dimension.
It is produced in three variations: white gold with a blue and silver dial, the Lady Anywhere, boasting blossoming roses along its circumference and rose gold, with a two-tone creamy white dial. Today, Rémi works from his workshop in Neuchâtel, the cradle of watchmaking in Switzerland. In his hand, mathematical abstraction becomes an instrument, like a draftsman's pen, for developing new and useful complications with the finest of contemporary executions. A watchmaker of today in the truest sense of the word.