An Artist´s Interpretation
The intersection of art and horology at its finest Fiona Krüger is an artist, designer, and researcher, with a notable appreciation for craftsmanship at the highest level. Following her Fine Arts training, Fiona studied Design & Craftsmanship for the Luxury Industry at ECAL in Switzerland, where her first-hand exposure to Haute Horlogerie ignited her obsession with time. Trips to Audemars Piguet's HQ and the Patek Philippe Museum inspired her creative practice, culminating in her first watch design and the launch of Fiona Krüger Ltd in 2013. Fiona's work is the embodiment of her continuous train of thought about time - through watchmaking, she is able to explore this universal and yet deeply personal subject, bringing together her love for mechanics, craftsmanship, and the arts.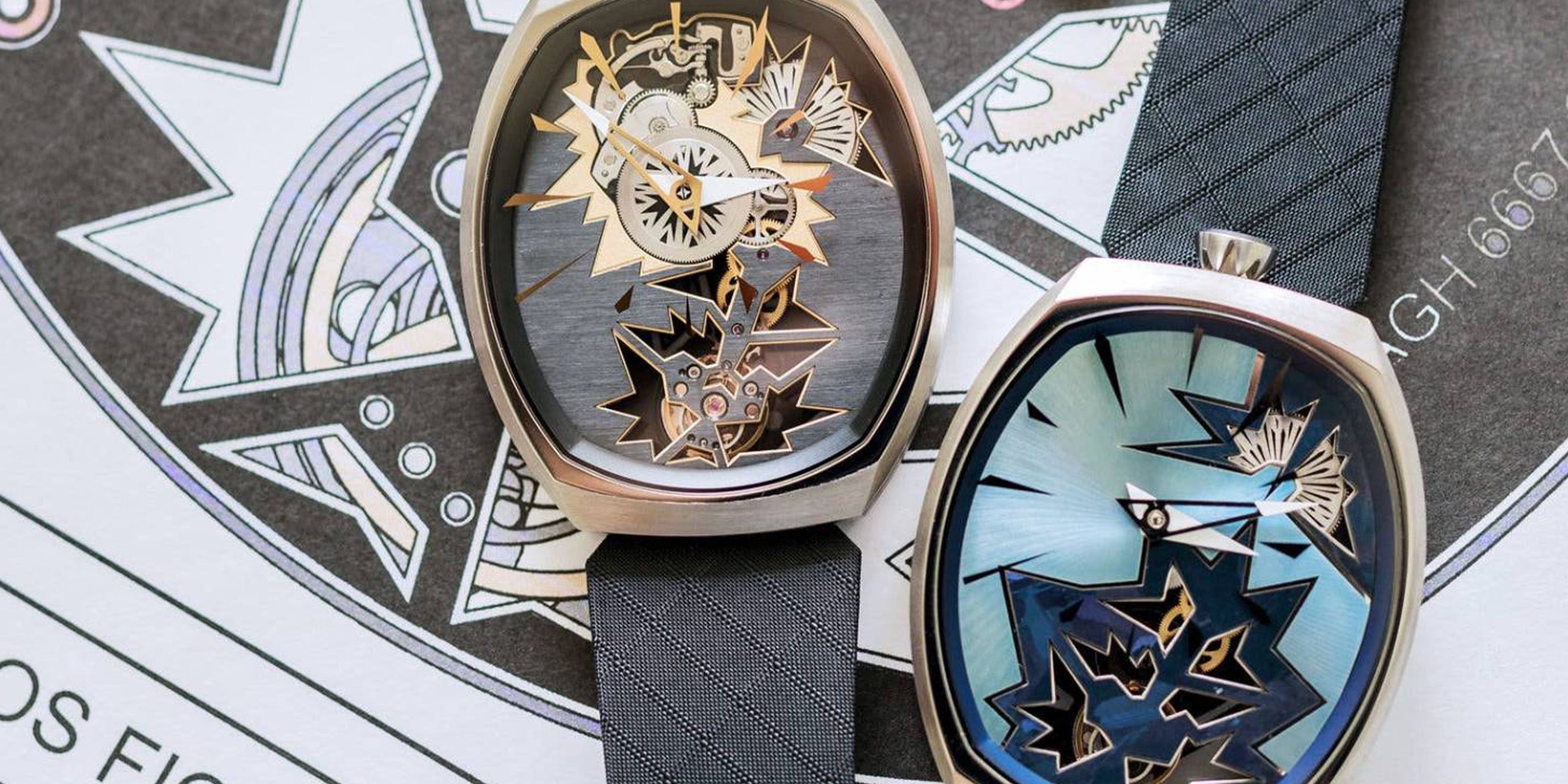 Fiona's first creation, the Skull, is a limited edition collection centered around the understanding of time through our own life and mortality and has today been extended into a number of iconic designs. Fiona's eye for detail and design training has allowed her to design a number of collections beyond the Skull, both under her own name and for renowned Maisons in Haute Horlogerie, as well as exploring mechanics at a different scale through collaborations with Swiss clock manufacturer L'EPEE 1839. Viewing the creative and production processes of watchmaking as a blank canvas, Fiona's avant-garde approach allows each piece to be impressively unique, while her connected past ensures the watchmaking techniques are second to none. Every creation is a showcase of exceptional craftsmanship and a rich celebration of horological heritage.