A Passion Born on Transmission
How the discovery of his late father's watch collection and journals inspired Etienne Malec to produce timepieces to be worn for generations.
The brainchild of Etienne Malec, BALTIC Watches is the culmination of intricate studies over a fifteen year period, into his father's extensive watch collection as well as his journals. Instilled with passion and sentiment, BALTIC Watches was born in 2017, aptly named after the origins of his father in northern Poland, along the Baltic Sea. A promise of honesty stands at the heart of BALTIC's ethos, with clear expression as to where each part is sourced and eventually assembled. Utilizing a combination of the best manufactures from France, Hong Kong and Italy allows for the creation of masterful and timeless watches of the highest quality, designed to be collectables and passed on to further generations.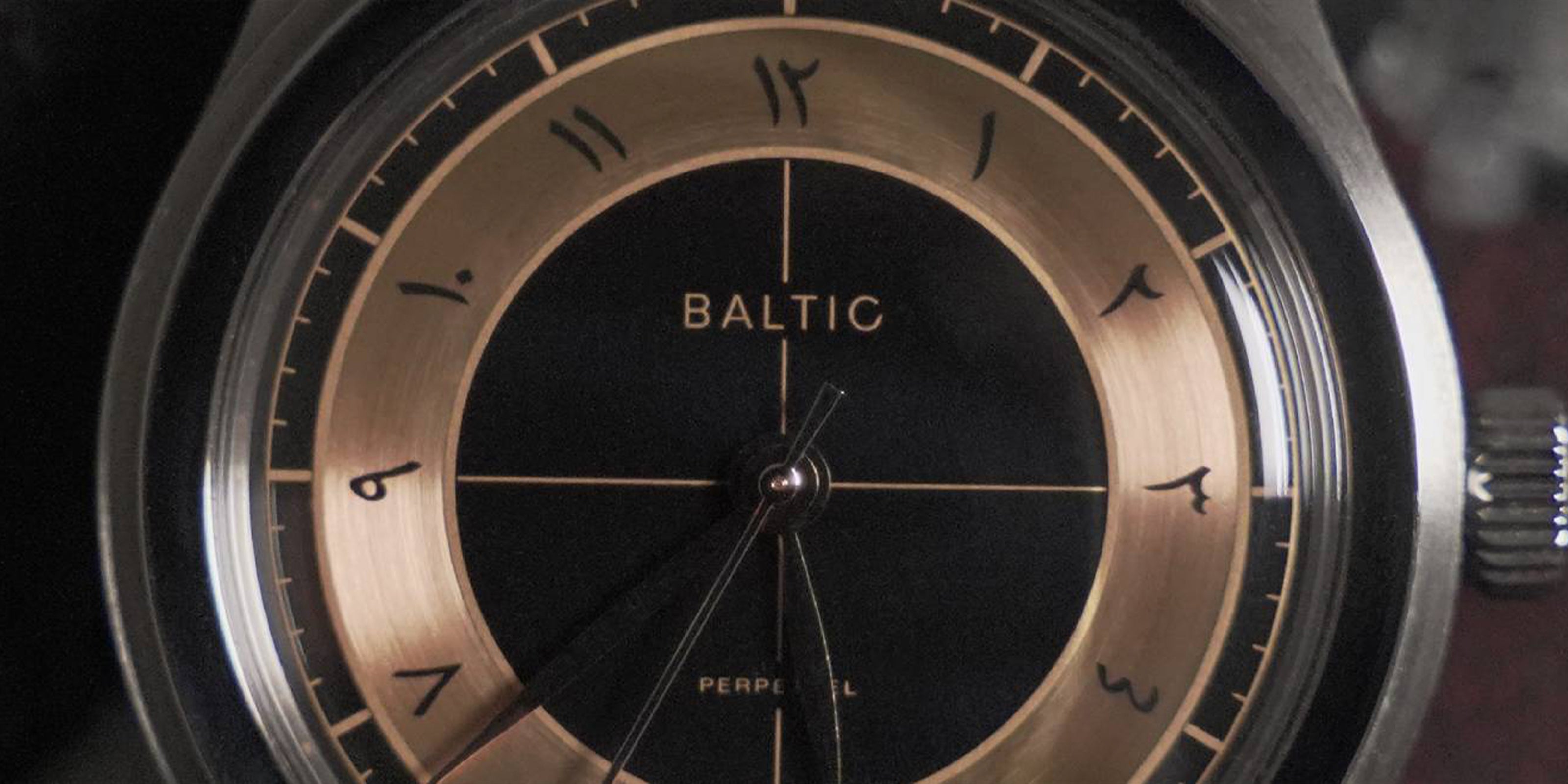 In its aim to exhibit timepieces that marry luxury with traditional know-how, Perpétuel stands overjoyed to stand alongside BALTIC Watches, a brand that places the utmost importance on craftsmanship and one of a kind designs. BALTIC, although a relatively young watchmaker, holds within its DNA great amounts of history when it comes to collectable horology and this has proved the perfect inspiration for its collections. We hold within our acquirable pieces a multitude of BALTIC creations, including numerous Perpétuel x BALTIC collaboration pieces designed specifically to pay homage to our long-standing partnership.
View all
Sold out
GMT Titanium
Anniversary Edition - Ital calf Leather - Titanium
Sold out
HMS Titanium
Anniversary Edition - Titanium - Hesalite Glass
Sold out
Sold out